METAL- AND
PLASTIC PROCESSING
ITEM
MODULE
COMPLETE PRODUCT
CONTRACT MANUFACTURING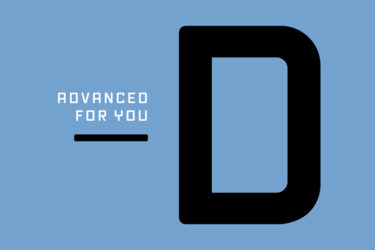 EXTRAORDINARY
VERTICAL INTEGRATION
How would you call DekuPro's enormous vertical integration? Jack of all trades could fit quite good.
ADVANCED FOR YOU
Metal processing and plastics processing at DekuPro. Focused with a sense for details. The quality and dedication DekuPro brings to your products can be felt in every part you hold in your hands. Benefit from these essential advantages that DekuPro can help you achieve.

EXCELLENT TECHNOLOGY
EXCELLENT EMPLOYEES
EXCELLENT RESULTS
Superbly trained staff, as well as the machinery that leaves nothing wanting. Material mix processing from a single source. Discover the advantages of DekuPro for your product or component.


>     >     >     >     >
FULFILLMENT BY DEKUGROUP
One location – every service
>     >     >     >     >

MATERIAL-DIVERSITY
Plastics
Aluminium
Steel
Stainless steel
Precious metals
Red brass
TPE
Thermoplastics
Silicone (RTV)

SILICON CAST
Development
Construction
Sampling
Series production (small- to large-series)
Assembly
Packaging
Shipping
Materials
RTV Silicone
Silicone gel
Medical grade silicone (certified)

MACHINING
Turning
Milling up to 5 axes
Aire eroding
Surface grinding
Surface treatment
Marking and engraving

INJECTION MOLDING
Engineering
Sampling
Series production (small- to large-series)
TPE thermoplastics

INJECTION MOLDING TOOL CONSTRUCTION
Engineering
Manufacturing
Sampling

DEVICE CONSTRUCTION
Construction
Manufacturing
Moulds

FULFILLMENT
Production
Quality inspection in accordance with customer requirements/request
Confection
Packing in accordance with customer requirements/request
Shipping

ASSEMBLY
Assembly groups or
assembly of complete products
Branding

LOGISTICS
Packaging
Delivery
also just-in-time
See the product gallery for a selection of DekuPro manufactured components. And what can we do for you? Let's talk.


DEKUMED
Kunststoff- und
Maschinenvertrieb
GmbH & Co. KG
DEKUMED
Kunststoff- und
Medizintechnik
GmbH & Co. KG